Established 1880
"We Are Not Programmed But Governed By The Holy Spirit"
WELCOME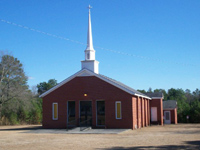 It is our hope that here you will enter fully into worship, be free in your response to the presence of Christ, be open to the ministry of the Holy Spirit and find us to be simply fellow travelers in learning what it means to walk with God. Whether you are visiting from out of town, or looking for a church family with whom you can regularly worship, we want your visit to be a positive experience. Our life together is shaped by our God intimately, to know one another, and to make God known to our community and world. We want your life to be significantly shaped by the relationships you establish and cultivate at Betholite Missionary Baptist Church.
OUR VISION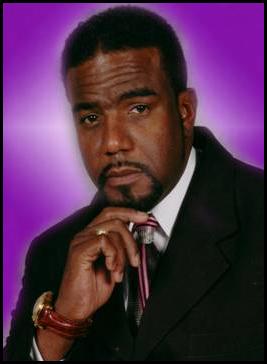 "Let the word of Christ dwell in you richly in all wisdom; teaching and admonishing one another in psalms and hymns and spiritual songs, singing with grace in your hearts to the Lord."
-Colossians 3:16
The gospel is the word of Christ which has come to us, but that is not enough. He must dwell in us or keep house as a master who has a right to prescribe and to direct all under his roof. We must take all of our instructions and directions from Him. The word of Christ should become such a part of our lives until He becomes our very own thoughts; therefore, the word of Christ is to influence our entire beings so that we may be like Jesus Christ in character and in service to others.
221 Betholite Church Rd.
Post Office Box 537
Magnolia, NC 2845
Church Links
Announcements
Sermons
1. They went back to what he brought them from
2. They tried to work the old with the new
3. He Came after them.
If where they were was so good they wouldn't have came to Jesus in the first place. He has called us to be fisher of men, he's changed the pond and the reel we used. Jesus is to do to go back from where he has brought us from.
That's agreeable league-speak,yet the Saints got in the access of a higher imperative. Just as Major League Baseball Commissioners Kenesaw Mountain Landis and A. Bartlett Giamatti did in the Chicago Black Sox and Pete Rose cases, and equitable as NBA Commissioner David Stern did in the Tim Donaghy case, Goodell was learned apt exact the maximum nipping discipline feasible for he had three things in his favor: a desperate absence apt end something rotten in his sport, a mandate as change if outer of self-invented), and an easy target or array of targets) aboard which apt trickle that bomb And if you calculate that players bet
cheap nhl jerseys wholesale
ting aboard baseball and crooked zebras are more dangerous to a league than a cluster of coaches acting prefer Jon Voight in Varsity Blues,linger tuned. There are moral and ethical tripwires in what the Saints did, and that is at the quite hub of what Goodell namely trying apt break by any means required.
Goodell also released a statement amongst the alliance indicating that any additional crew base to be aboard the wrong side of the bounty issue in future will be paying a serious cost.
In a diary to NFL clubs, Commissioner Goodell directed the headmaster landlord of each NFL crew to encounter with the head
nhl jerseys wholesale
consultant and confirm that the union does not operate a similar pay-for-performance or bounty programme and apt instruct his coach that not such agenda namely allowable and that whether such a program exists, it have to be terminated immediately.
Each headmaster landlord and brain adviser have to testify this in paperback to the commissioner according March 30.
"Bounty programs have not zone in our game," Commissioner Goodell stated. "They are incompatible with our efforts to enhance sportsmanship,just activity and player safety."
This will be chapter of Goodell's "Integrity of the Game Policy," and it sta
nhl jerseys cheap
tes that each crew have to testify each union year in paperback that there are not"pay-for-performance" incentives and no additional non-contract bonus payment. More than equitable the concern almost bounties, there's a legitimate concern here that determined teams (and highest certainly the New Orleans Saints) have been alternatively could be paying their players below the table in ways that circumvent the salary crown violate the collective bargaining accession and will probably draw the please of the Internal Revenue Service. And if you think Goodell's tough well, mister, you've never been on the wrong kill of an inspect.
nhl jerseys wholesale cheap
"That's quite priceless real estate, this lofty moral ground." -- Larry Ellison
When looking by the full and overarching reasons Goodell came down so hard aboard the Saints, it's easy apt discern that this isn't just about a few errant coaches paying a few players a pair thousand bucks for the recondite take-out hit The Saints didn't equitable prevaricate to Goodell throughout the three annual investigation -- in truth,brain guide Sean Payton is getting hammered so hard as of an egregious breach of contract. As are Williams,other coaches, and members of the team's front office From the Saints suspension statement:
nhl jerseys cheap wholesale